LaundromatForSale.com Advertising
Thousands of buyers read the pages of LaundromatForSale.com every month searching for a Laundromat to purchase as well as seeking information about and connections with industry suppliers and professionals. Laundromat buyers want to know about:
Financing

Equipment upgrades

Additional revenue generating ideas and products

Where to find parts and supplies

……and much more
The vast majority of laundromat buyers are entering the business for the first time. They will be the new decision makers about who will be their resources provider for all things related to the business.
The LaundromatForSale.com platform provides a unique opportunity for your Company to become relevant and capture the attention of the new generation of Laundromat owners.
The thousands of new laundromat business entrepreneurs are hoping to see you here.
Advertising Highlights
All ads consist of 1-Banner ad and 1-Skyscraper ad (they come as a package)
Your ads can be shown on individual State pages or all 50 State pages, plus the Home Page
Your ads can be shown on Daily Email Alerts sent to buyers
You can receive leads from interested parties directly to your email box
Your ad can be linked directly to your Company website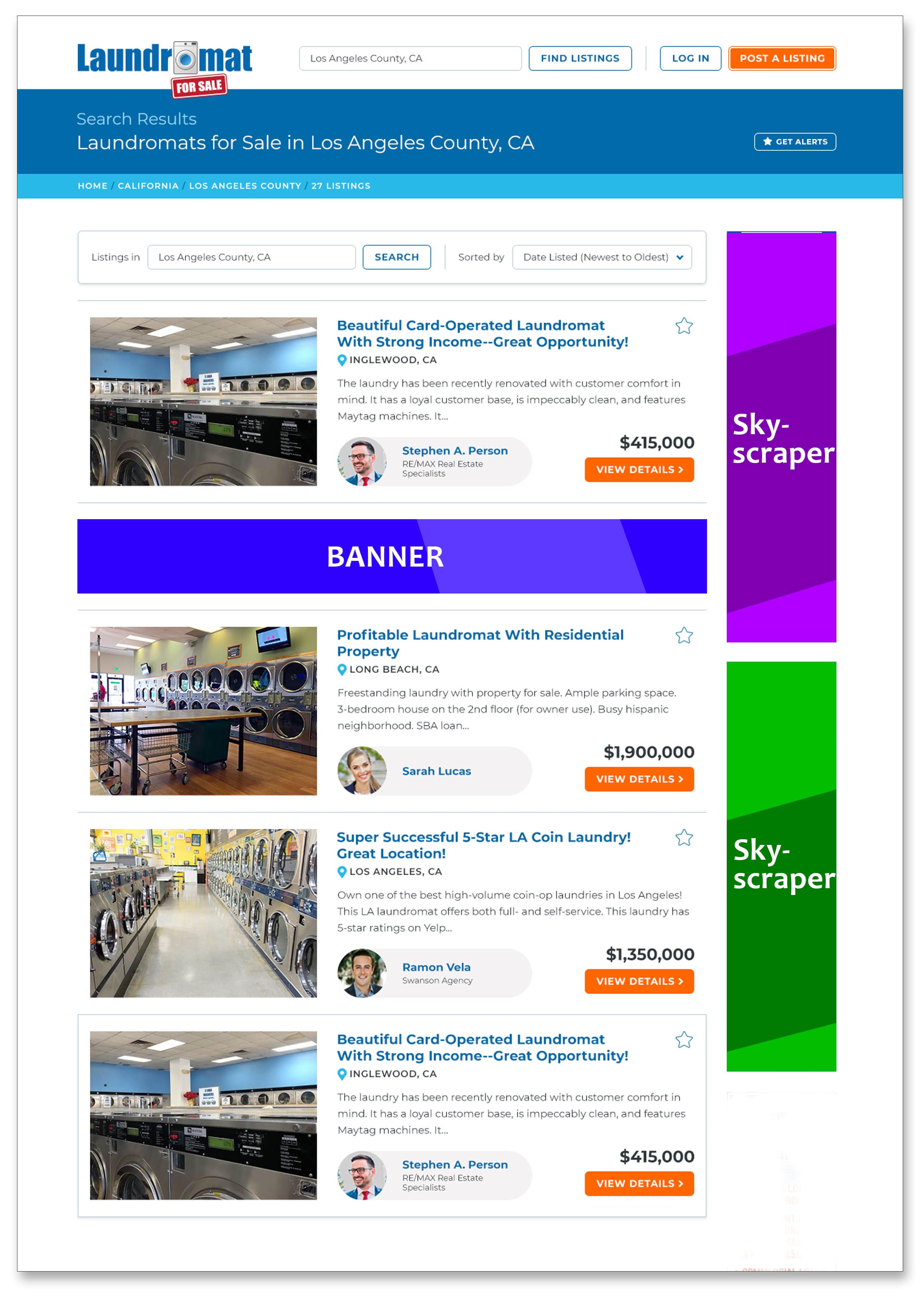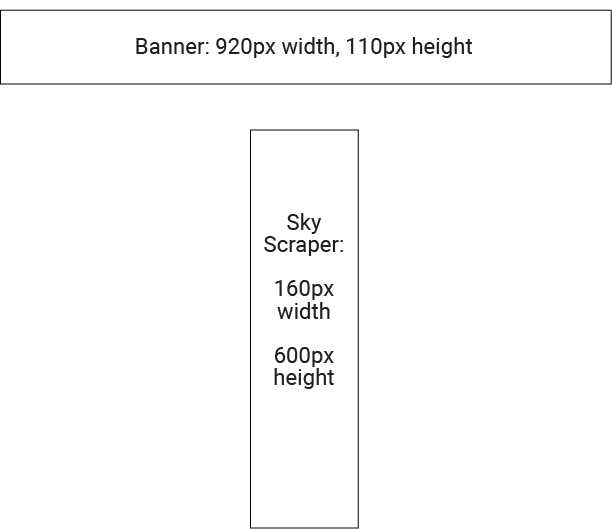 How to Get Started
Advertising packages are customized for every advertiser depending on U.S. geographical territories and types of advertiser offerings. Please contact us at advertise@laundromatforsale.com to discuss a customized advertising package and pricing that best suits your company. We can assist in having your ads up on the site quickly.